Spiritual Power
by Kerrie Redgate
I've been contemplating lately about what constitutes spiritual power, as power is what you hold within, not what you give away.
It has nothing to do with physical strength. Although, the appearance of physical strength can be present in power.
I have never forgotten how impressed I was with the Aikido teachers I got to know during the year I was caretaking a large Australian tropical property, which included their beautiful Zen-style dojo. There were people there of various ages, and I witnessed the older guys lifting and carrying heavy objects with ease, as though they weighed only a kilogram or a few pounds.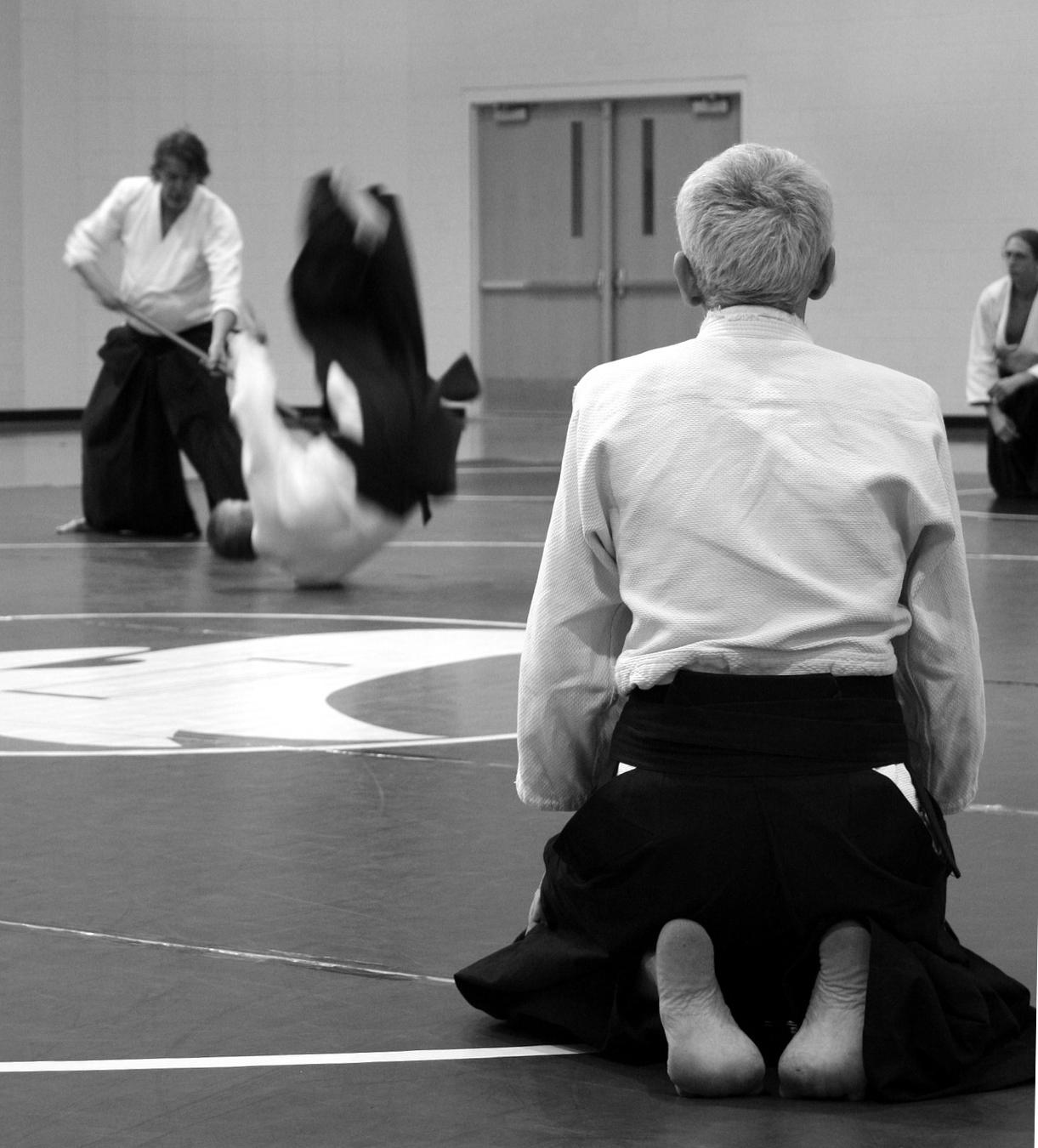 Aikido is the most spiritual and harmonising of all the martial arts. It works with the ki (ch'i) of the body-mind, and is non-aggressive in nature. And I learned another interesting thing about the Aikido teachers there (and I was privileged to have met some of the top masters from Japan) — they also practise Reiki, and they are often Reiki Masters.
As with Aikido, Reiki was also developed in Japan in the early 20th century, principally as 'a method to achieve personal perfection', in the words of Reiki's founder, Mikao Usui*. But in the West, we see it more as 'a system of healing' — I suppose because Western culture has not yet connected the idea of 'personal perfection' (a spiritual, not egoic, concept) with 'healing'!
Personal Perfection would have to be the source of true inner power. This would be a combination of the spiritual and the physical attributes of life in perfect harmony and balance. This also relates to the Six Perfections in Buddhist philosophy, which I've found in the astrology chart (see my Zoom-In sessions page on my main ExceptionalPurpose.com site).
When I look back to find the one event that changed everything for me, that opened my eyes to a greater spiritual reality, and gave me a strong sense of being a part of that, it would be the first time I received a Reiki Empowerment, in 1986. The palms of my hands were hot and tingling for almost two days!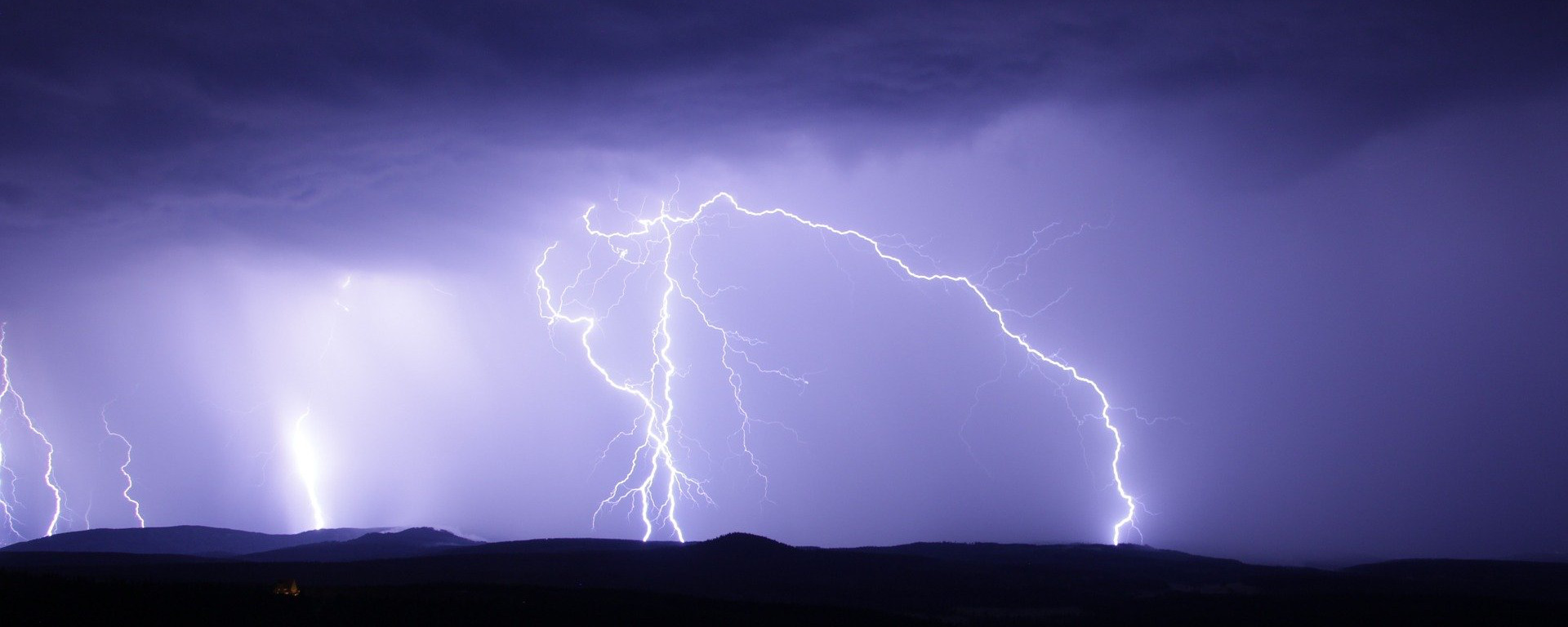 I've now come to realize that as with all electrical systems, the sensation of heat or warmth in Reiki is generated from the resistance between two bodies of differing voltage charges.
So the amount of heat radiating from a healer's hands is not necessarily a qualification of her healing ability. My hands had reacted so strongly because my body's electrical circuits (nervous system) had previously been somewhat resistant to this kind of flow of charge regarding the channeling of this level of energy from my crown. So the Reiki attunement released that resistance and balanced my crown, heart, and hands for a more powerful flow.

Kerrie Redgate's Kirlian Photographic hand-prints (Nov 19 & 16, 1989)
LEFT before Reiki activation … RIGHT after 10 minutes of Reiki activation.
LEFT print is normal … RIGHT the Reiki energy has overwhelmed the normal hand print!
( I was at Level 2 Reiki then ) 
Note: The Kirlian photographer thought the blown-out print indicated I was close to death!
He'd never seen anything like it before.
But I have seen identical Kirlian prints from another spiritual healer.
I had always been interested in spiritual things, had practiced hatha yoga since 1968, and was engrossed in other aspects of Indian culture from about the age of 10! But I didn't become a living part of that until I felt the Reiki power flowing through me, until I could feel the healing effect I could have on other people.
That was a rebirth for me. My intuition regarding other people was suddenly switched on more consciously, and my Heart and Head seemed to become aligned.
Soon after completing Level 2 Reiki that same year, I gave notice on my day-job. I had to finally embark on my new life as an astrologer. It was so fast. It was a compelling decision. Not even a decision. Just a knowing.
Years later, I received Reiki 3; and then the Teacher/Master level in 1997. I began teaching Reiki not as a full-time occupation, but just as the opportunities appeared.
I'm remembering all this as Neptune (our personal sense of spirituality) is about to Aspect my Hygeia asteroid (spiritual healing). 
I can't guarantee that Reiki would have the same effect on you. But if you're in Australia, and if you are interested in opening to a new spiritual power, widening your intuition, increasing your natural healing power, and fast-tracking your life, I'm now offering Reiki courses here in Brisbane, Queensland.
My large, ground-floor, open-space apartment is ideal for small classes. And it's a lovely environment among the trees, and with the river just around the corner, and New Farm Park nearby.
For personal attention and focus, I only ever teach Reiki for 3 to 7 students in a class — and from the original Buddhist perspective. If you're interested in this, click the image below for more information on all my Reiki Courses.

— If you've already received a Reiki 1 Empowerment, and you're interested in Reiki 2, let me know. More information on all Reiki courses on my new Reiki site via the image link above.
— I can also teach Reiki 3 (this is not the master/teacher level), if you've completed Reiki Level 2 and have been using the symbols diligently (as you'll be learning how to give a Booster Attunement).
— I also offer private tuition classes for individuals (at a higher fee, of course).
There are so many astounding opportunities in this lifetime for spiritual development. We can avail ourselves of any of them. And Reiki is one of the most supreme. It stays with you for life and beyond (better than a tattoo!), and brings healing to yourself, and consequently to others.
If Reiki is not for you, or if I'm not the right teacher for you, that's OK, of course. It's so important, though, during these unsettling times, to develop the spiritual side of your life, and to maintain a positive joyful ambience in your Heart. There are many healing and meditative systems, and teachers, to help you to generate pure spiritual power within, which is ultimately the power of compassion.
And through all those empowering systems, just as with Reiki, everything you touch becomes sanctified.