Flower Essences Formula
of the Month 
December 2018
The Food Mood flower essence formula can be a timely addition to your Silly Season 'diet', helping you to side-step those January Diet Blues.
Spraying this formula directly onto your head and heart area regularly over time, can alter your thinking to help you realise that you are in charge of your own health and vitality, which encourages you to be mindful of the types of fuels and energies you ingest, via your physical body, even in December!
And you may find that it also relieves those conditioned artificial cravings, allowing you to delve more deeply into their origins.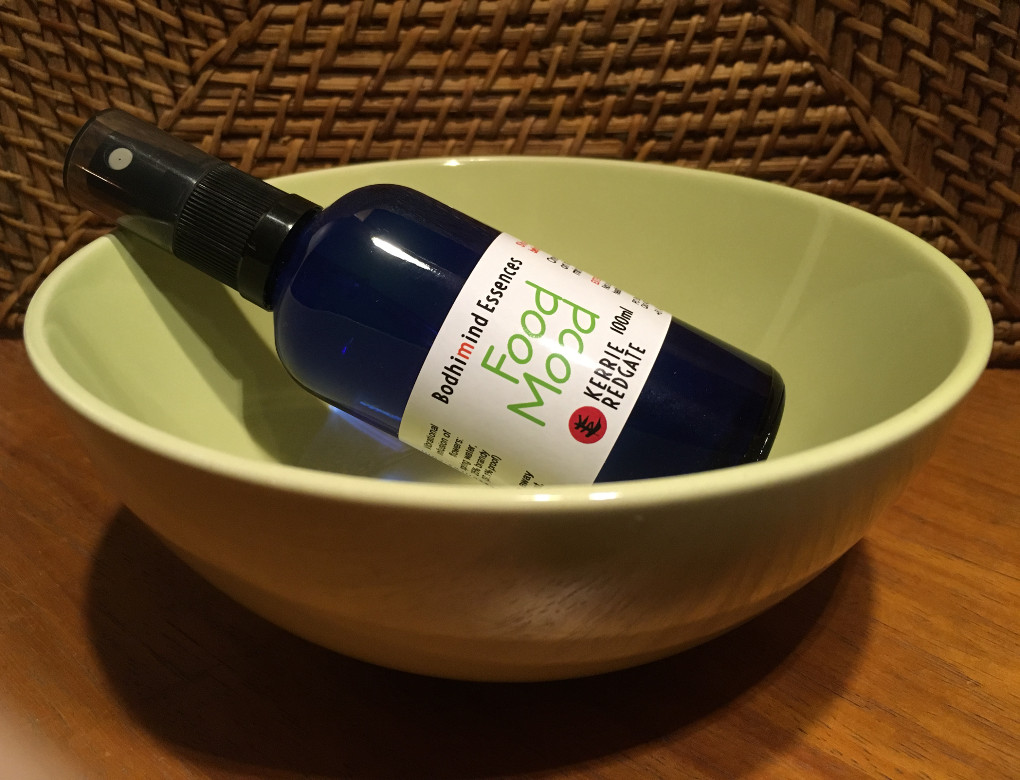 the management of your Food
is 
the management of your Life
Our Western society actually challenges us to select
the most nourishing, life-supporting foods and lifestyle.
 We're inundated with food supplies from every continent and culture, no longer eating seasonal foods that grow organically in our own environment. Artificial fertilisers and pesticides, not to mention genetic modifications(!), have robbed us of the natural taste and vitality of real fruits, vegetables, seeds, nuts, and grains. And refined cane sugar has become an integral component of the majority of processed food-lines.  
Also, we are the only species on the planet that has never been weaned from "mother's milk", consuming the milk of other species that was originally designed to accelerate the growth of much bulkier animals than ourselves.
Dairy foods also contain lactose, a natural "milk sugar", which can become psychologically addictive for humans as we struggle with self-nurturance.
Of course, there are some peoples living in more ethnic-based cultures (such as the native Tibetans and Mongolians), who can only survive with animal-based foods, especially yak- and soured horse-milk.
Yet we, in technological cultures, continue to tie up enormous amounts of potential agricultural land in beef and dairy farming while life-giving grains and legumes on these properties would potentially yield 20 times more protein as direct foodstuffs from the land itself, while also preventing much suffering in the animal kingdom.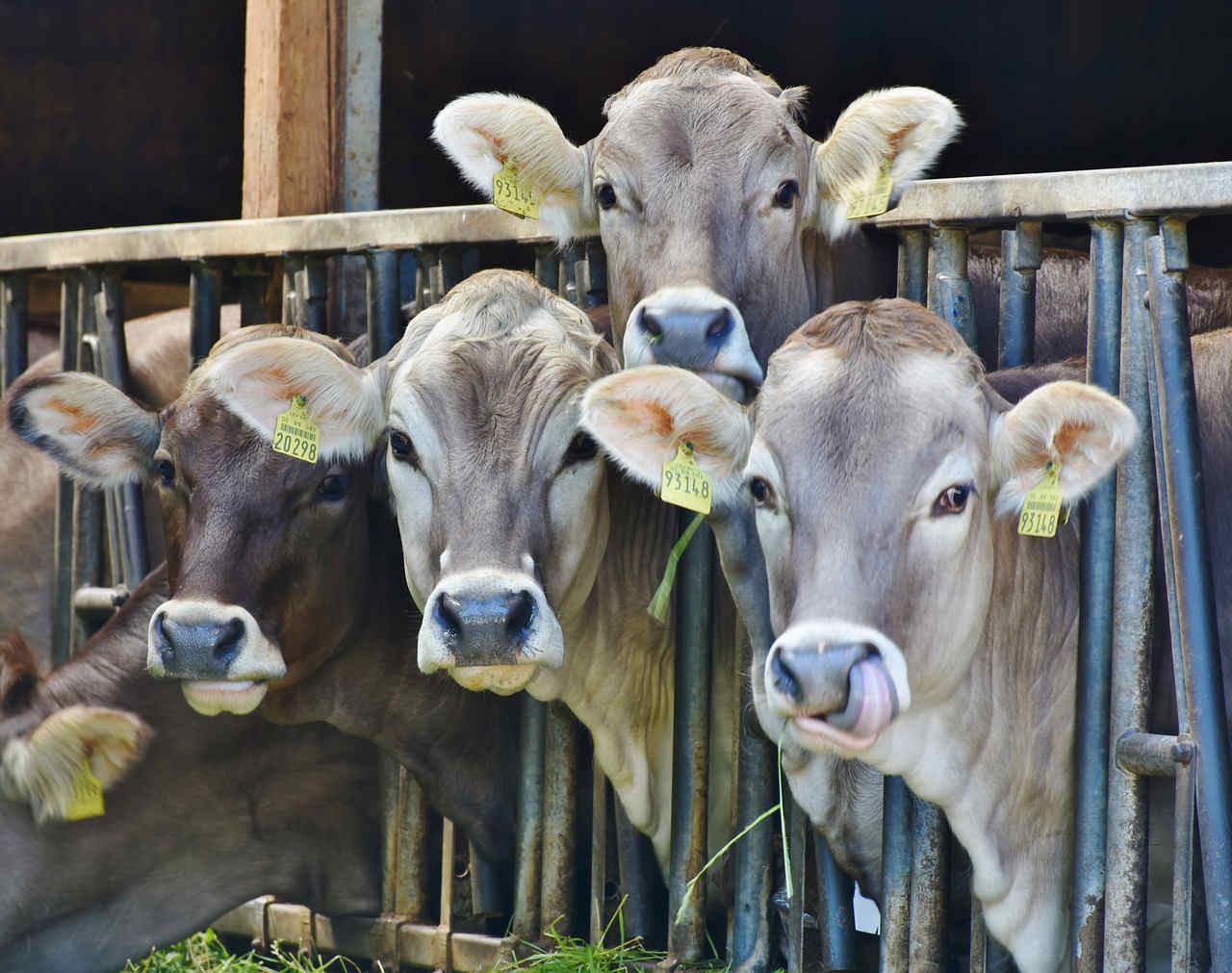 Video: A mother cow (and friends)  protects her baby from a farmer. What would you  do to protect your baby?
We have sadly become victims of unnatural cravings for foods that do not support our body, our brain function, or, more importantly, our life purpose.
And it's important to remember that there is NO one specific diet or food regimen that can be applied to every individual. We are each a unique mix of the elements (fire, water, earth, air, metal) that need to be sustained and balanced.
Don't eat for your health,
eat for your Dreams
— Michio Kushi (1926–2014)
When we are beginning to alter our perception of the importance of quality food in our life, it is preferable to seek dietary advice through professional dietary counselling that incorporates a concern for one's lifestyle and environment (including the current season), as well as for one's ultimate goal and dream
—
the real basis for the maintenance of 'body'. 
An understanding of the yin (expanding) and yang (contracting) effects of various foods can make a huge difference to how you balance your daily diet. In my opinion and experience, if you can find a Macrobiotic consultant, or someone who understands the traditional Eastern Philosophy of food, that would be ideal.
Stage 1 is eliminating the bad stuff.
Stage 2 involves incorprating the life-enhancing foods
that build health and vitality.
In the meantime, the 15 flower essences* in this external spray formula can help you to build a more enriching perspective in regard to the place foods play in your life, based on the foundation of self-respect and your inherent Purpose.
Like to try the Food Mood external spray?
You can order it here at the reduced price until the end of 19th December 2018 AEDT
NO payment due yet!
… Oh, Too Late!
I'm Sorry—You Missed It !
You can still order the 'Food Mood' at the regular prices
Shipping Update April 1 2022:
I have now switched from AusPost to Sendle for faster and cheaper courier delivery to your door.
Delivery packed in a Sendle compostable A4 satchel, that may hold up to 4 x 100ml bottles of flower essences:
— within Australia A$7.65;
— within Brisbane A$6.05 (as the same city I'm sending from);
— some Regional areas A$16.65;

For international destinations outside Australia,
delivery starts at A$12.10
I'll contact you first with delivery cost to your country. It will always be cheaper than AusPost.
For overseas payments, you will receive an email an easy live payment button (via Stripe), that opens an itemised invoice payment page on the Stripe server. 
And eventually I'll have WooCommerce set up on my Bodhimind Essences payment site with the Sendle API for you.
In a future post, I'll describe how I transitioned my diet away from animal and dairy foods at the age of 20, and what I've learned about being a vegan these past 43 years, with some suggestions for balancing your diet (and avoiding raw foods!) while maintaining your compassion.
Happy Misting & Cooking !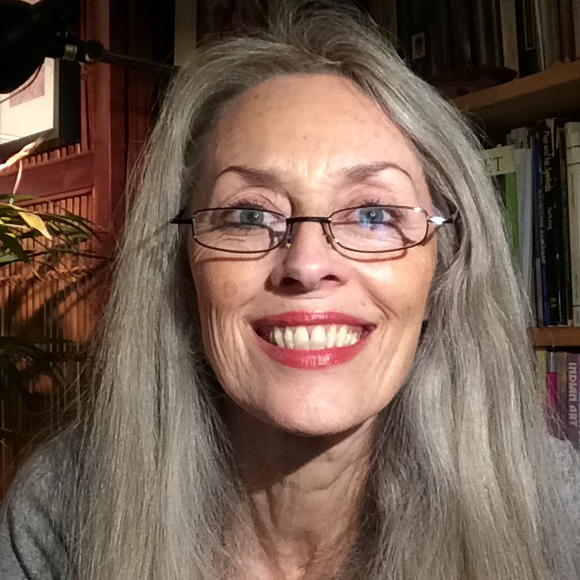 Do leave a comment or question
↑ Flower Essences in this formula:
Sourced from Aloha Mist Essences (a precious few I have left from Hawai'i); Desert Alchemy (Arizona); FES (California); and Tropical Orchid (NZ).
Disclaimer:
Although an experienced vegan for 42 years, Kerrie Redgate is not a qualified dietition or food consultant, and the FoodMood external flower essence mist formula is offered to assist with changes in the mind, not the body, and so results will vary from person to person.
For more information:


See Kerrie's flower essence combinations, and more on flower essences generally,
on her dedicated Bodhimind Essences website.